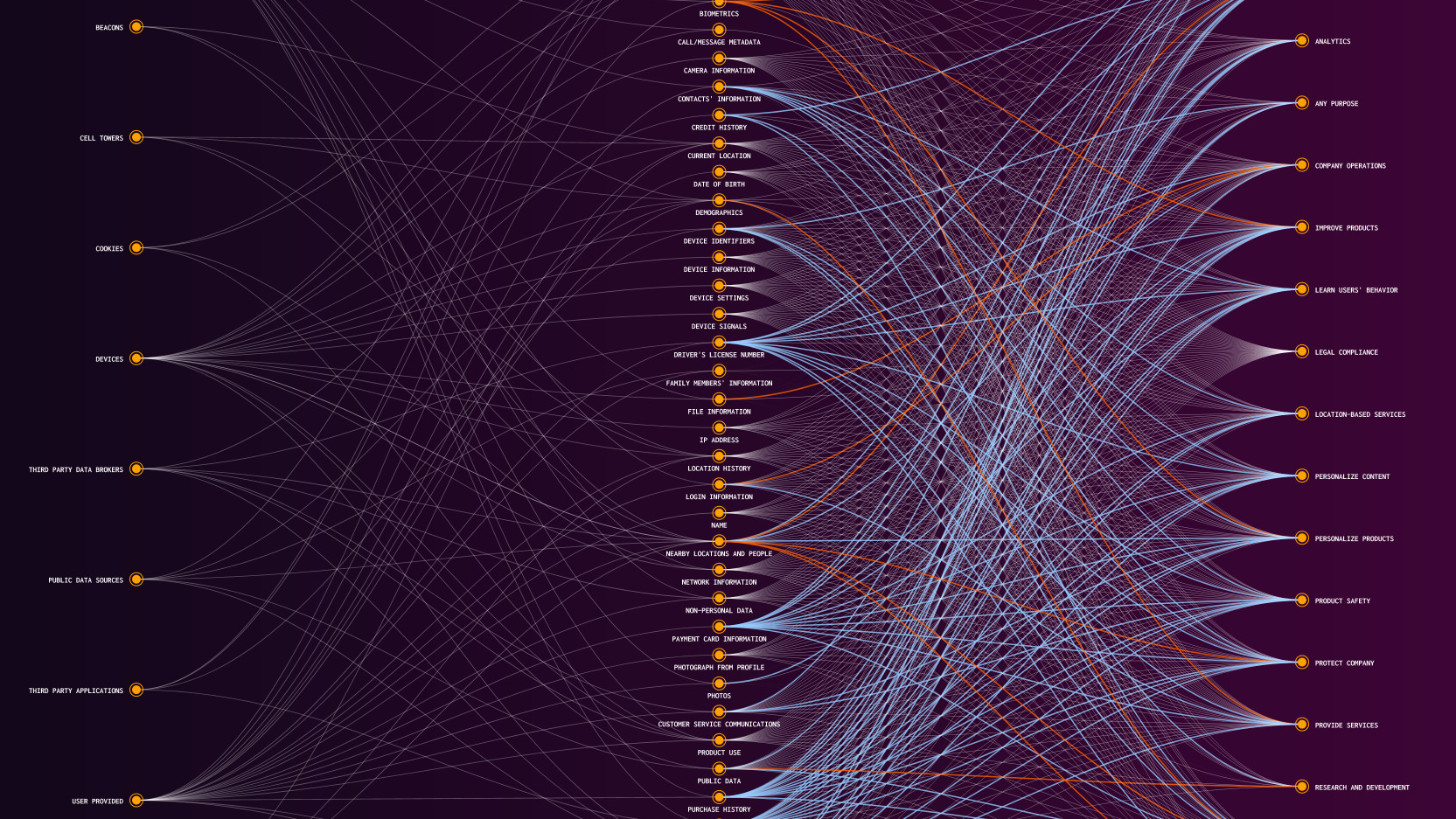 MAPPING DATA FLOWS
Visit the Mapping Data Flows website
Mapping Data Flows is a collaboration between John Battelle (Co-Founder and CEO of Recount Media), the Brown Institute for Media Innovation and the Technology and Policy Initiative at SIPA, Columbia University. Its team includes John Battelle, Juan Francisco Saldarriaga, Zoe Martin, Matthew Albasi, Natasha Bhuta, and Veronica Penney.
Understanding how the largest technology companies collect, use, and share user information across the internet. We've transformed the "Big Four" terms of service and data policies – the thousands of lines of code that govern their use of your data – into a database powering an interactive visualization, an initial version of which we invite you to explore and critique.
Mapping Data Flows was built with p5.js.